Giveaway: Win a signed copy of Nightshade (The Poison Diaries book 2)
So, it's been a while since I've done a giveaway on the blog, hasn't it? Which is why I'm so excited about hosting the following competition on the blog.

The fabulous team from The Poison Diaries have given me the chance to host this new giveaway in which you can win a signed copy of Nightshade, the second book in The Poison Diaries series.
The book is truly a phenomenal read and definitely counts amongst my favourites of 2011 so far. I would highly recommend that you enter this giveaway to stand a chance of reading this dark, twisted tale of murder and romance.
(While you're at it, you can check out
my review of Book 1 here
. I'll have a review up of Nightshade soon- but trust me, you'll want to read this series).
So, enough rambling from my part. If you want to enter this giveaway, all you need to do is follow 3 simple steps below.
Step 1:
Head on over to
The Poison Diaries website
and search for the plant:
Arum Maculatum. Once you've found the plant, add it to your poison diary.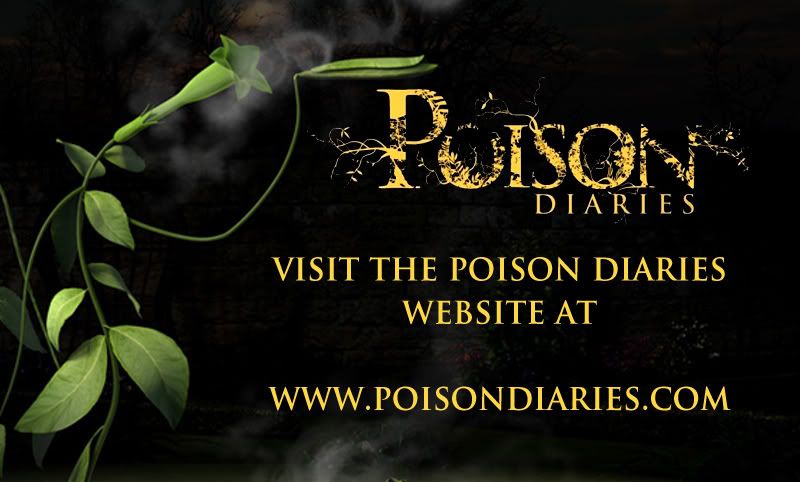 Step 2:
Follow
The Poison Diaries team on Twitter
and tweet about the giveaway and the plant that you've added to your poison diary. Make sure to include me on the tweet so that I can keep a track and tally up the entries. To make things easy for you, you can copy the tweet below:
@Tammy24_7
I've added the Arum Maculatum to my poison diary and want to win a signed copy of Nightshade from
@poisondiaries.
Step 3: Like
The Poison Diaries on Facebook
and be sure to drop them a note and let them know what you think of The Poison Diaries books so far. And that's all there is to it.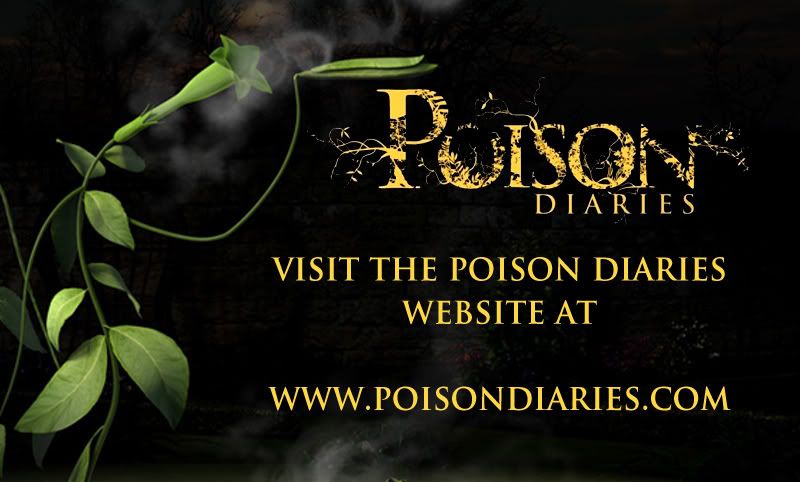 Giveaway open to everyone and ends Monday.